Google has released its own podcasting app for Android, called Google Podcasts. The app is now available for free on the Google Play Store. There is no iOS app available at the moment nor have they announced any plans on releasing one.
Google Podcasts is a very simple podcasting app. You can search and subscribe to podcasts and Google includes a fairly robust library of podcasts so you'll find almost anything here. Once subscribed, episodes can be downloaded for offline playback or just streamed. Progress syncs across your Google account and you can continue playing on the Google Home where you left on your phone.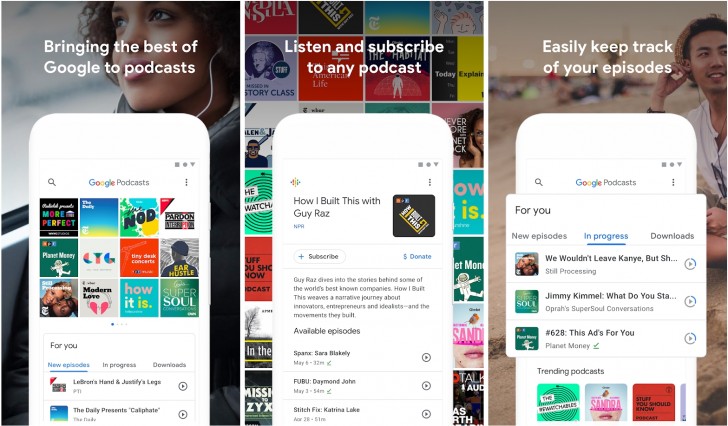 Apart from that, the app doesn't do much. You can't import an OPML file so if you use another podcasting file you have no option but to re-subscribe to all your podcasts, which for some could be many. You can adjust playback speed but you can't skip over silences like some other podcasting apps (Google claims this feature is present but I couldn't find it anywhere). You also can't skip to next or previous chapter within the podcast or even see a list of chapters while playing.